UC Davis Department of Microbiology & Molecular Genetics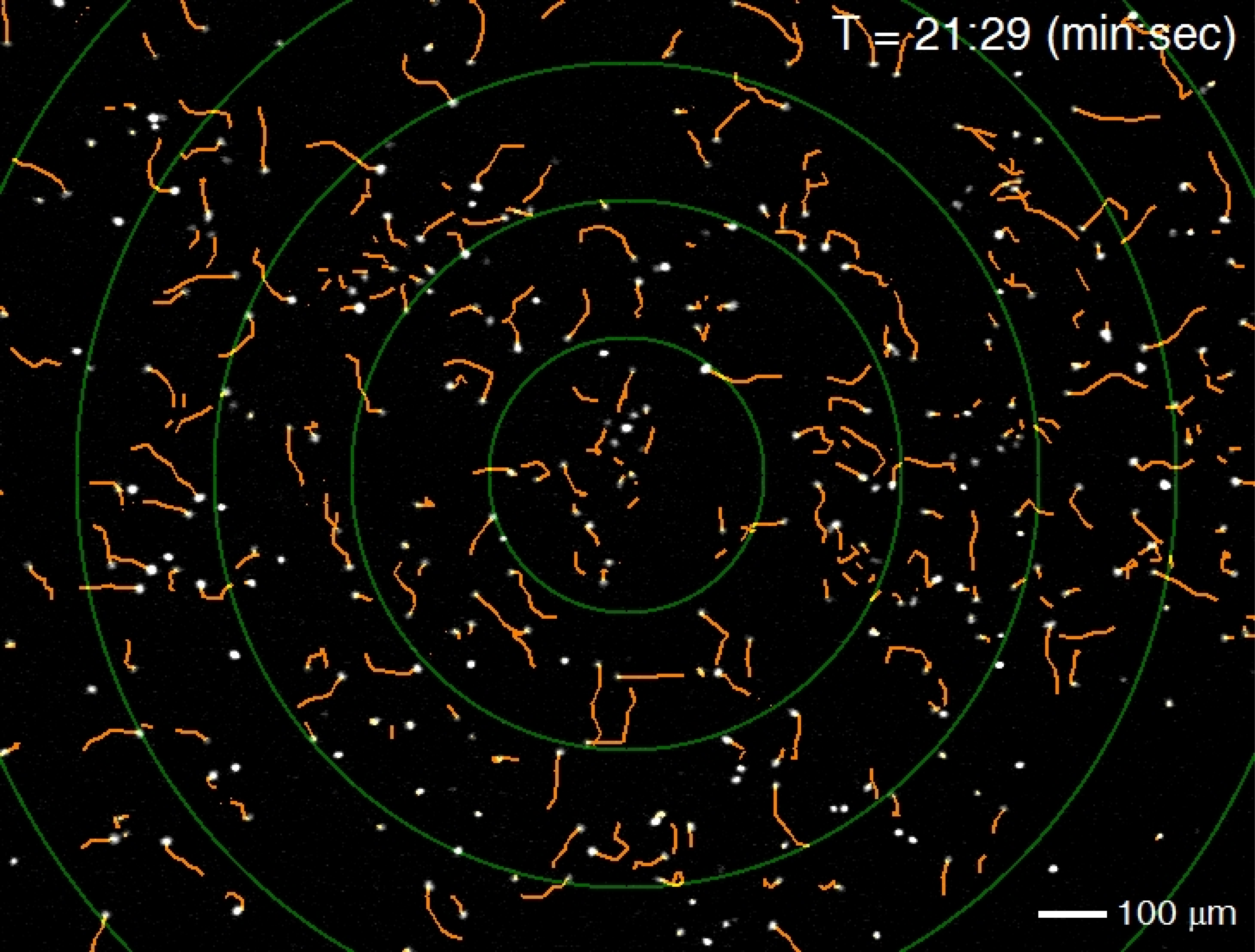 Automated analysis of chemotaxis: we use automated uncaging of chemoattractants and live-cell imaging to measure dynamic chemotactic responses under standardized conditions. Shown are the tracks of differentiated PLB-985 leukocytes responding to a radial attractant gradient.
Congratulations, Sean!
Dr. Sean Collins was awarded a New Innovator award from the National Institute of Health! Read more about the award HERE.