UC Davis Department of Microbiology & Molecular Genetics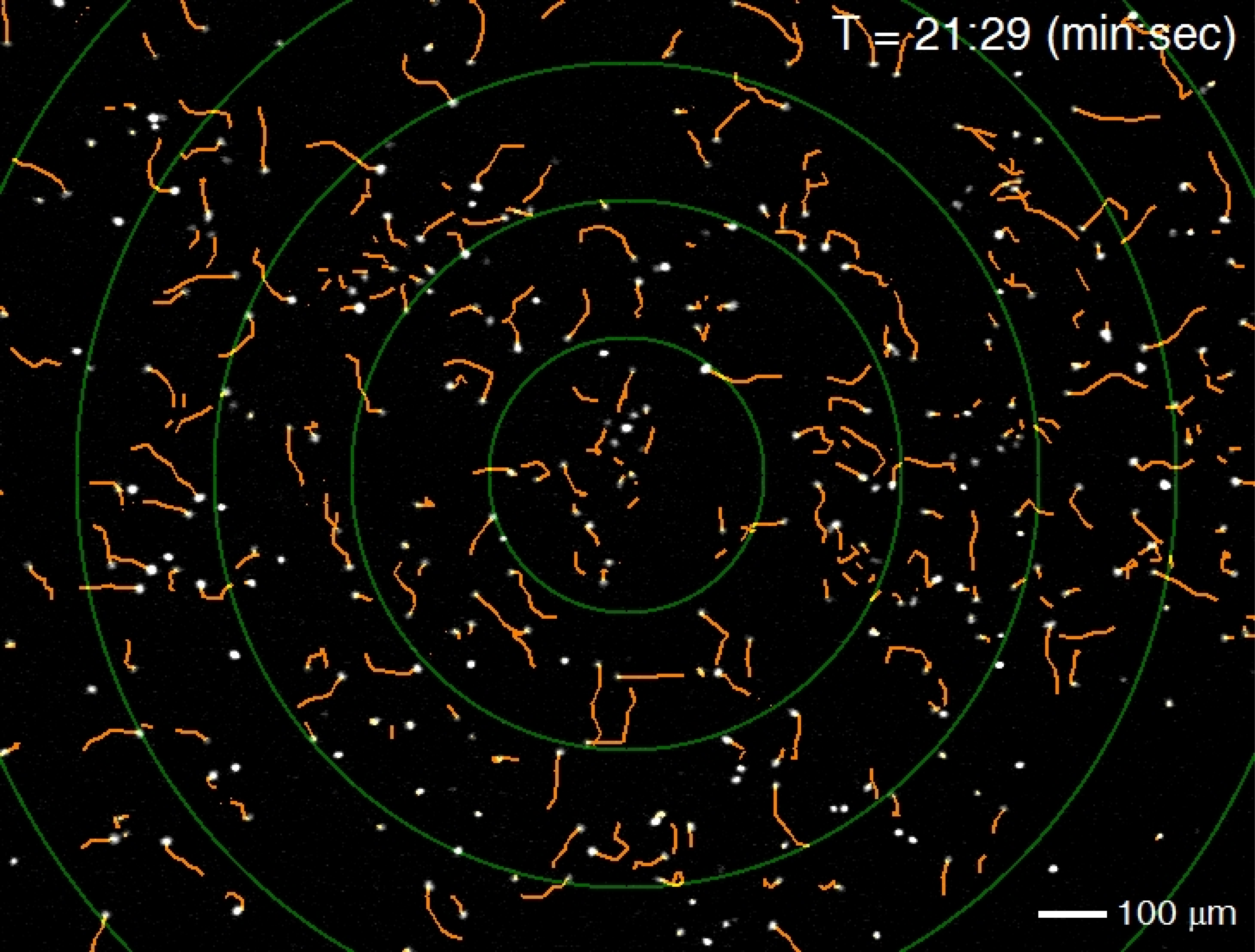 Automated analysis of chemotaxis: we use automated uncaging of chemoattractants and live-cell imaging to measure dynamic chemotactic responses under standardized conditions. Shown are the tracks of differentiated PLB-985 leukocytes responding to a radial attractant gradient.
Welcome Emel and Stefan!
We are pleased to welcome two new graduate students from the Biochemistry, Molecular, Cell & Developmental Biology Graduate Group: Emel Akdogan & Stefan Lundgren!
Congratulations, Maya!
Maya Mysore, a visiting high-school student scientist was selected as a Regeneron Science Talent Scholar for the 2018. Maya has been working with graduate student, Briana Gregg on a project aimed at investigating CDC42 activity at the single-cell level in neutrophil-like PLB985 cells. Way to go, Maya!
Congratulations, Sean!
Dr. Sean Collins was awarded a New Innovator award from the National Institute of Health! Read more about the award HERE.